About Us

Bluebloods is Australia's thoroughbred breeding magazine. It is now the world's longest running continuously printed publication devoted to thoroughbred breeding and analysis.
It is owned and operated by Andrew, Margaret and David Reichard, with a skilled team of professional journalists and pedigree analysts contributing the editorial. The statistics and data are supplied by ARION PEDIGREES in New Zealand with additional data compiled exclusively by the Bluebloods team.
The magazine is published six times each calendar year ( issues 1-6) and in addition subscribers receive a free Magic Millions Preview (230 pages) and a magnificent high quality, award winning free annual STALLIONS register (400 pages).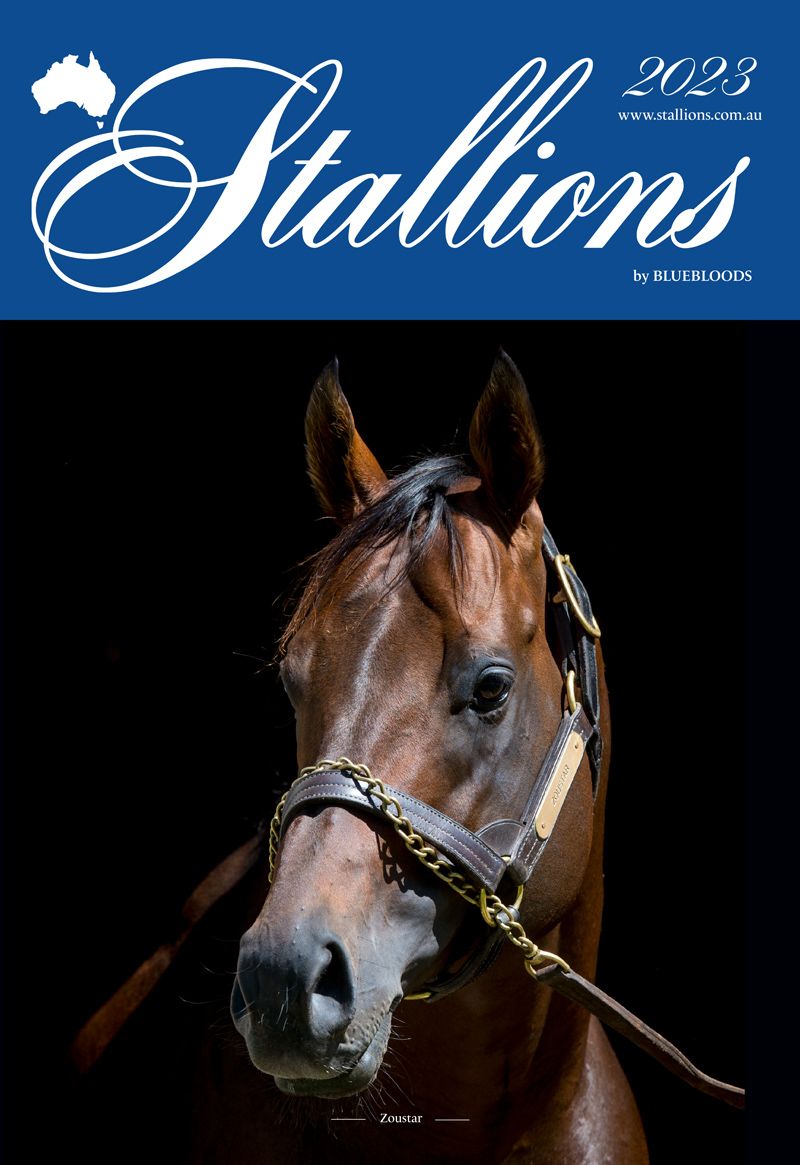 Bluebloods is also a world leading publisher of  books on thoroughbred breeding, racing and Australian racing history, occasionally in conjunction with various authors, both local and international.
The bluebloods.com.au website is available for clients to to sign up for an annual subscription  and to purchase the large range of quality books and prints that have been produced.
Bluebloods also owns and runs the renowned stallions.com.au website which features extensive data including live updates on 200 of Australia's leading commercial thoroughbred stallions. The site has several exclusive interactive features including free hypothetical matings (with feedback to studmasters), first to fifth season sortable sire lists and MareMatch with Enicks provided by Werk Thoroughbred Consultants. It also allows free access to Australia's original fully searchable Sales Results Database.
---
MEET THE TEAM
Andrew Reichard
Publisher
Editor
Senior pedigree analyst
Andrew's interest in thoroughbred pedigrees grew from a teenage hobby into a full time occupation when he purchased an interest in Brian Russell's fledgling The Australian Bloodhorse Review in the early 1980s.
Andrew's first racehorse Shaded Inn was a Warwick Farm winner at her fourth start and he has been involved in many winners since including Emancipation S winner Hec Of A Party, Toy Show winner Kishkat, the homebred Wyong 1000m track record breaker Scintillation by Geiger Counter and the 2023 Tuncurry Championships heat winner Sir Ravanelli.
Apart from his various roles with Bluebloods Andrew also provides pedigree consulting and analysis for a select group of clients.
Among the matings he has planned for clients are those for Zouzou (grandam of Zoustar), Mine Game (dam of Jameka) and Noble Red a high priced Red Ransom yearling who ran 4th as one of the favourites in the VRC Victoria Derby.
The Bluebloods team is a small one and Andrew's tasks extend to advertising sales and journalistic contributions as required. He was the project manager and co-author of the highly regarded standard reference Great Thorougbred Sires Of The World published in 2006 with all 2,500 copies of the thousand page tome completely sold out within a year.
A keen sportsman, Andrew retired from soccer at the age of 70 having played over 1,000 competitive matches in various high level competitions. He plays tennis twice a week and enjoys walking on the beach with Margaret, which is slightly less strenuous than football. Jogging is becoming less frequent. His other main sporting interest is Formula One racing, his younger son Steven is involved in that industry. Older son David is a partner in Bluebloods.
MARGARET REICHARD
Publisher
Production manager
Margaret has been actively involved in running Bluebloods for over 30 years, having fulfilled virtually every role in the business at some stage or other. She has been subscription manager, distribution manager, data compiler, typesetter, office manager, advertising saleswoman and more, all of which gave her the ideal background for her current position of production manager for Bluebloods magazine, STALLIONS register and various thoroughbred breeding books.
Margaret enjoys visiting Bluebloods clients at their farms, at sales, at stallion parades and at the races, getting to know and understand their needs is a big part of her job and one she carries out enthusiastically.
Margaret's other great passion is her family, she is never happier than when spending time with her two sons David and Steven, daughter in law Emma and grandchildren Liam, Piper, Aubree and Ismae.
DAVID REICHARD
Publisher
IT Manager
Website design and support
Magazine production and layout
David Reichard gained an IT diploma from Western Sydney TAFE and while working part time for the family business decided his future lay in that direction.
Part time became full time and he is now a partner and director along with his parents Andrew and Margaret.
He has always had a keen interest in racing which was turbocharged by Winx and he made a point of watching her live whenever possible. Three generations of the Reichard family flew to Melbourne to watch Winx win her fourth W S Cox Plate, it was a memorable occasion.
David has always been a keen sportsman with a background in soccer and his first love basketball which he still plays with a seniors team at a high level. He keeps fit with regular Cross Fit gym sessions , trying not to undo all the good work with his skills as a talented amateur chef. He is married to Emma, a dedicated theatre nurse, and they have two teenagers, Liam and Piper.
David's IT skills are highly regarded in the industry and he provides technical and website support to several leading industry players.
CHRISTIE BACON
Office and Accounts manager
Christie Bacon has been a valued member of the Bluebloods team for almost ten years, her role encompassing accounts, finance and subscriptions.
She is the first point of contact for telephone calls and emails from subscribers and clients.
Christie has a background in finance and accounting, she has a bachelor of business and management with a double major in accounting and finance. Her earlier experience in successfully operating and selling a newsagency has held her in good stead for her combined role at Bluebloods.
She enjoys communicating with clients and answering their queries, becoming well known to many of them.
Christie has a young family and when time allows enjoys painting in oils and watercolours.
WARREN WRUCK
Sales Manager
Warren Wruck is Bluebloods and STALLIONS vastly experienced sales manager.
Warren has had a lifelong interest in racing and having earlier operated the renowned Turf Monthly magazine he has spent the last 20 years with Bluebloods.
Warren is based at Scone in the heart of the Hunter Valley but has made road trips right around the nation and has been a frequent visitor to New Zealand where he also has many friends and loyal clients. Warren has dealt with all the leading organisations in the industry both locally and internationally, and has retained their support over decades. Many have become friends.
Warren enjoys watching a wide range of sports, he claims to have been a reasonable golfer in his prime, and is a keen racing follower.
He works all hours. Thank goodness.